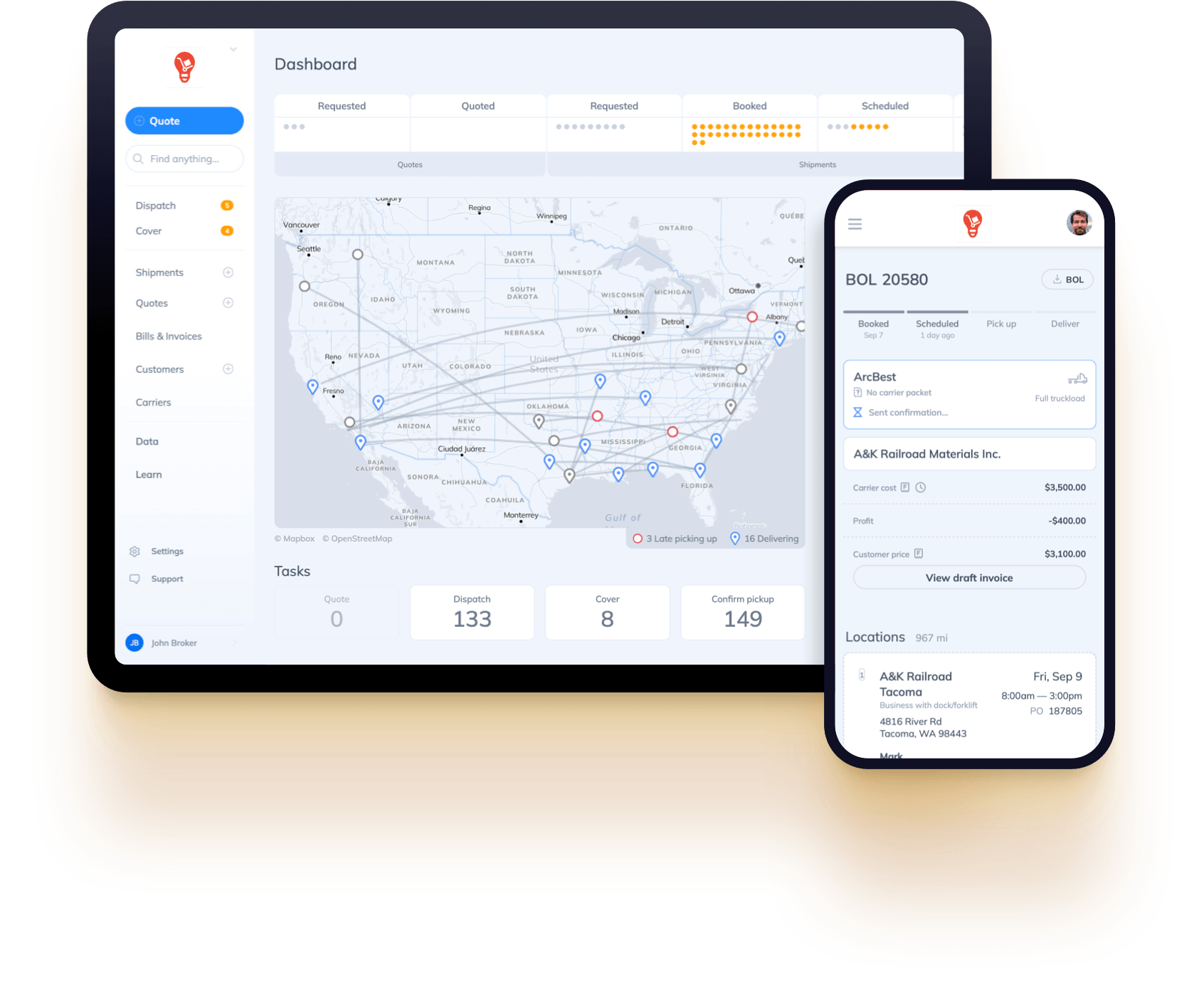 A new way to grow a freight brokerage
You've worked hard to build your freight brokerage to this point, now it's time to grow to the next level.
We build software for the next generation of brokers to grow and disrupt the freight industry.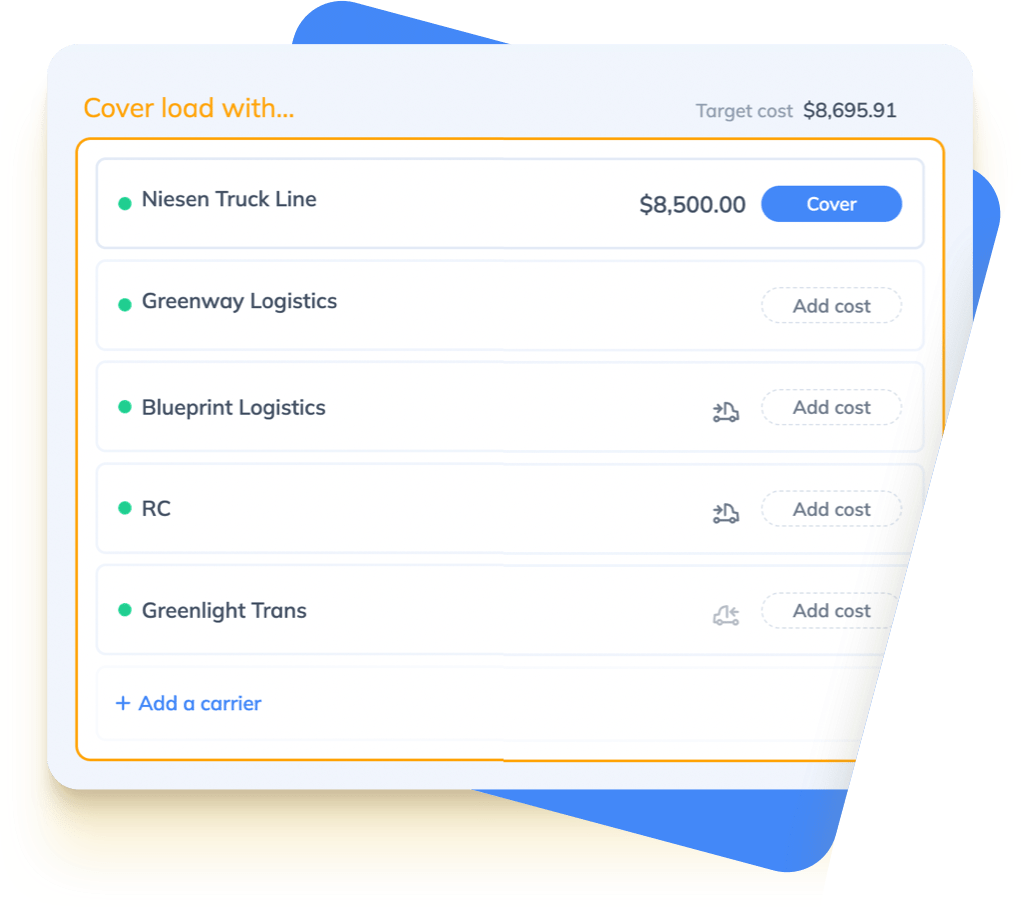 Execute smarter
Spend less time managing shipments
Quote Factory is built for freight brokers with a focus on executing shipments smarter. Innovative coverage tools allow you to find the right carrier in seconds. Quote, book, and track LTL easier than ever before. React to at-risk shipments before they become a problem.
While these features alone make for a great TMS, the real benefit is that your time is now free to focus on things that really drive growth…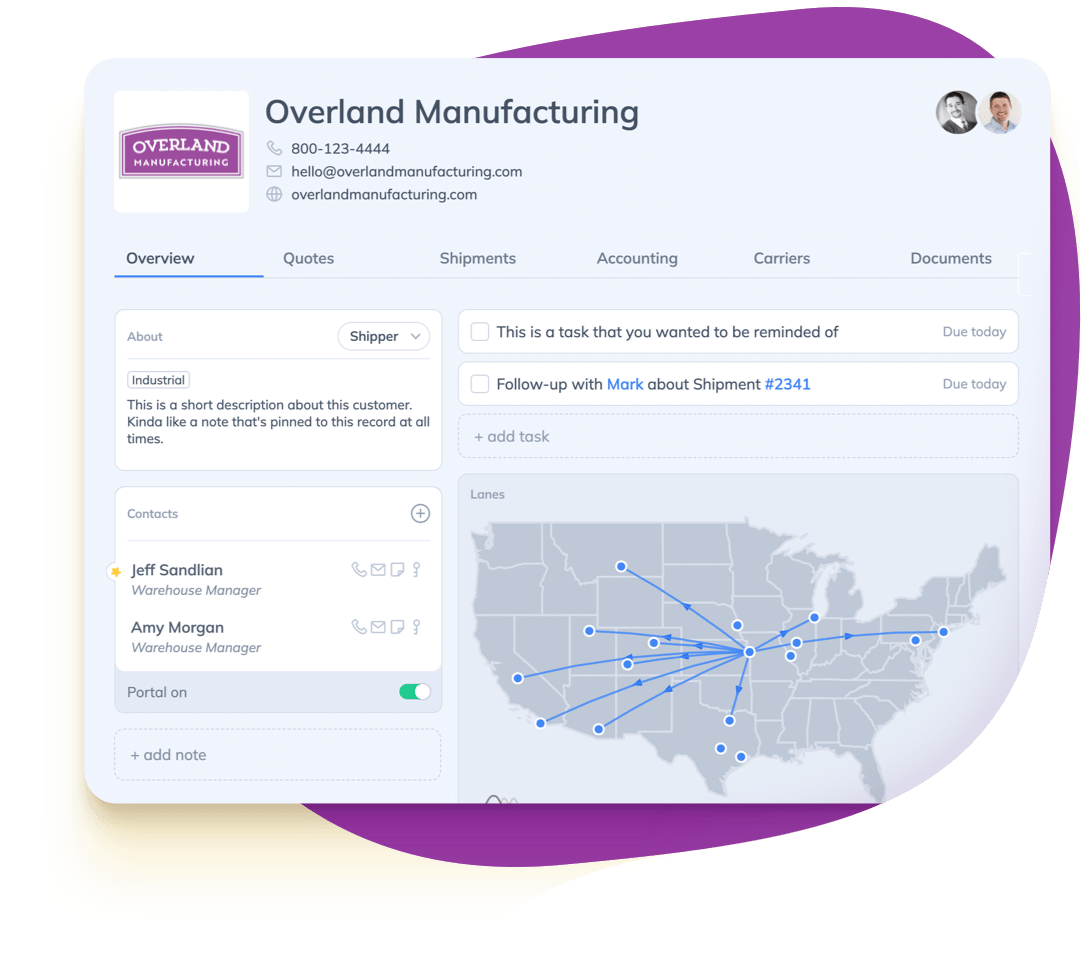 Strong relationships
Find value in human connections
We can help you better understand your customers and carriers. Take notes and track interactions with our integrated CRM tools. Gain insights on customer shipping habits and spot those who may have more loads you can win.
Bottom line: serving people better is how you get more shipments.
Smooth exchanges
Communicate easily with shippers & carriers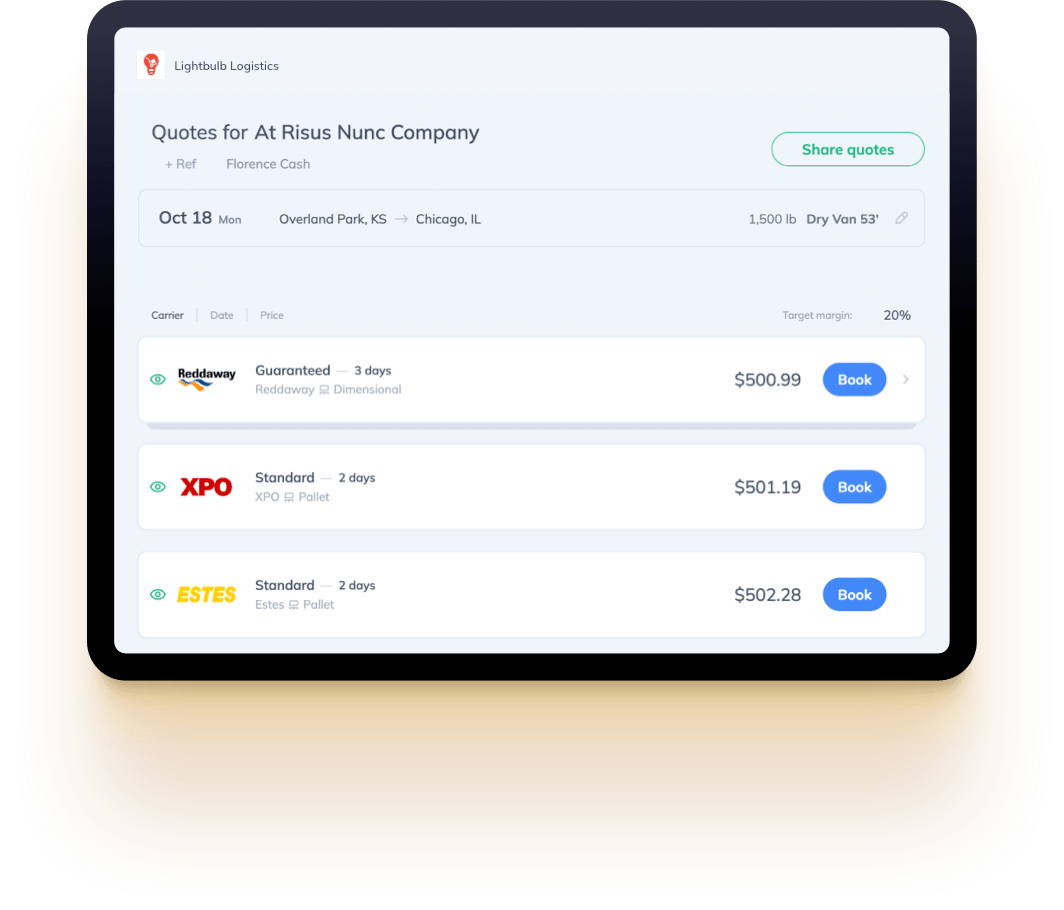 Account for everything
Balance both sides
Keeping an eye on the financials is critical to the future of any brokerage. Our unique view of both bills and invoices for each shipment helps keep things from falling through the cracks.
Sync with Quickbooks. Stay organized and on track by automatically syncing customer invoices to Quickbooks.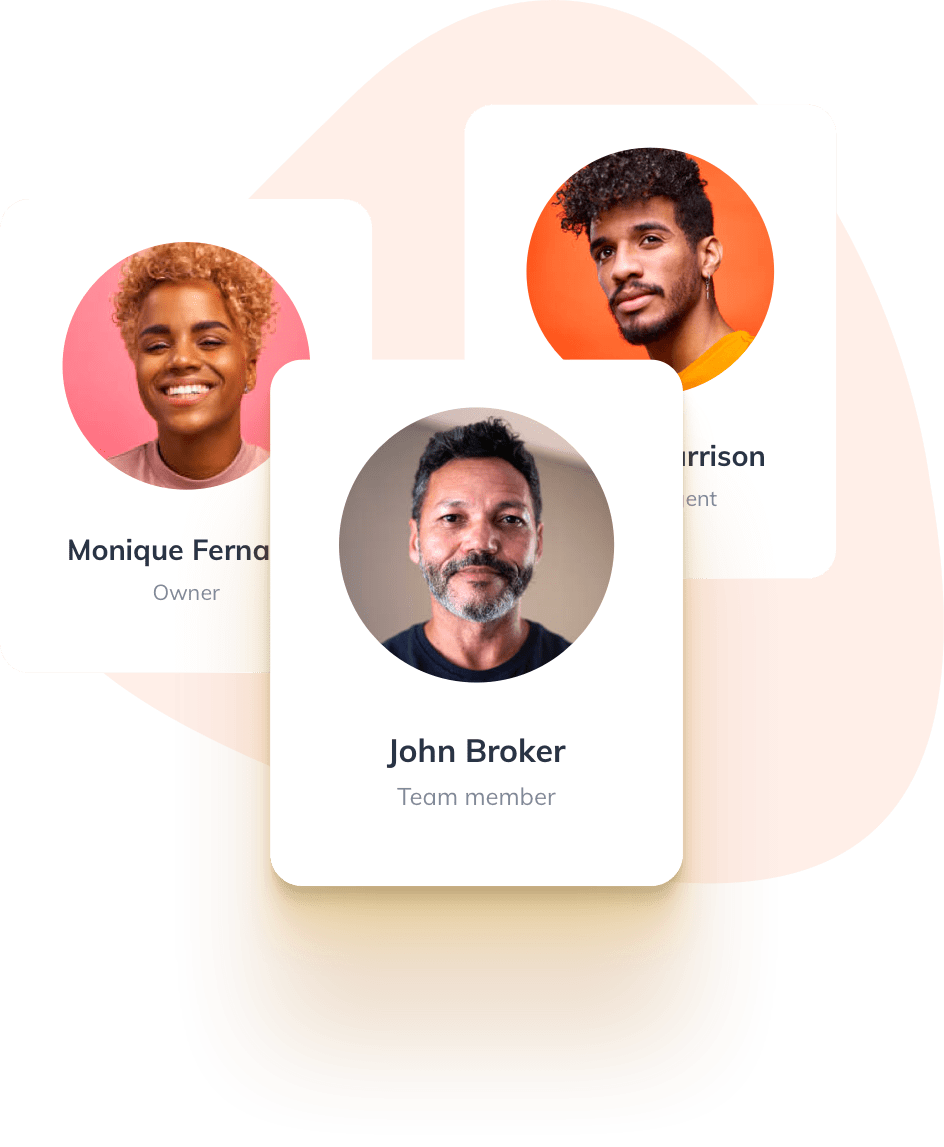 Build your team
Scale happens when working in unison
Expanding your team at this stage is essential but risky. Onboarding and retaining the right talent can make or break you. We focus on "ease-of-use" just for this reason. Get new recruits up-to-speed faster and keep the employees and agents you have… happier.
If your TMS looks and feels like a spreadsheet, your team deserves more.
Training made simple
We have dozens of training videos that allow your new recruits to get-up-to-speed... fast.
View videos
Quote Factory grows brokerages through a mix of industry changing software and targeted freight transportation consultation
Don't wait for growth, create it.
The single best lever for change is upgrading your freight brokerage software. If you're worried about the pain of transitioning, don't be.
Helping you grow isn't just a bullet point, it's our mission. We want to personally show you how Quote Factory can take your brokerage to the next level.
Import assist
Our onboarding specialist will help import customers, carriers, and shipments from your old TMS.
Fast setup
Our live chat support will ease the transition to a new TMS. We'll have you up and running in days, not months.
$3 / shipment
Priced for growth with no setup fees, no contract, and no monthly fee. We grow only when you grow.